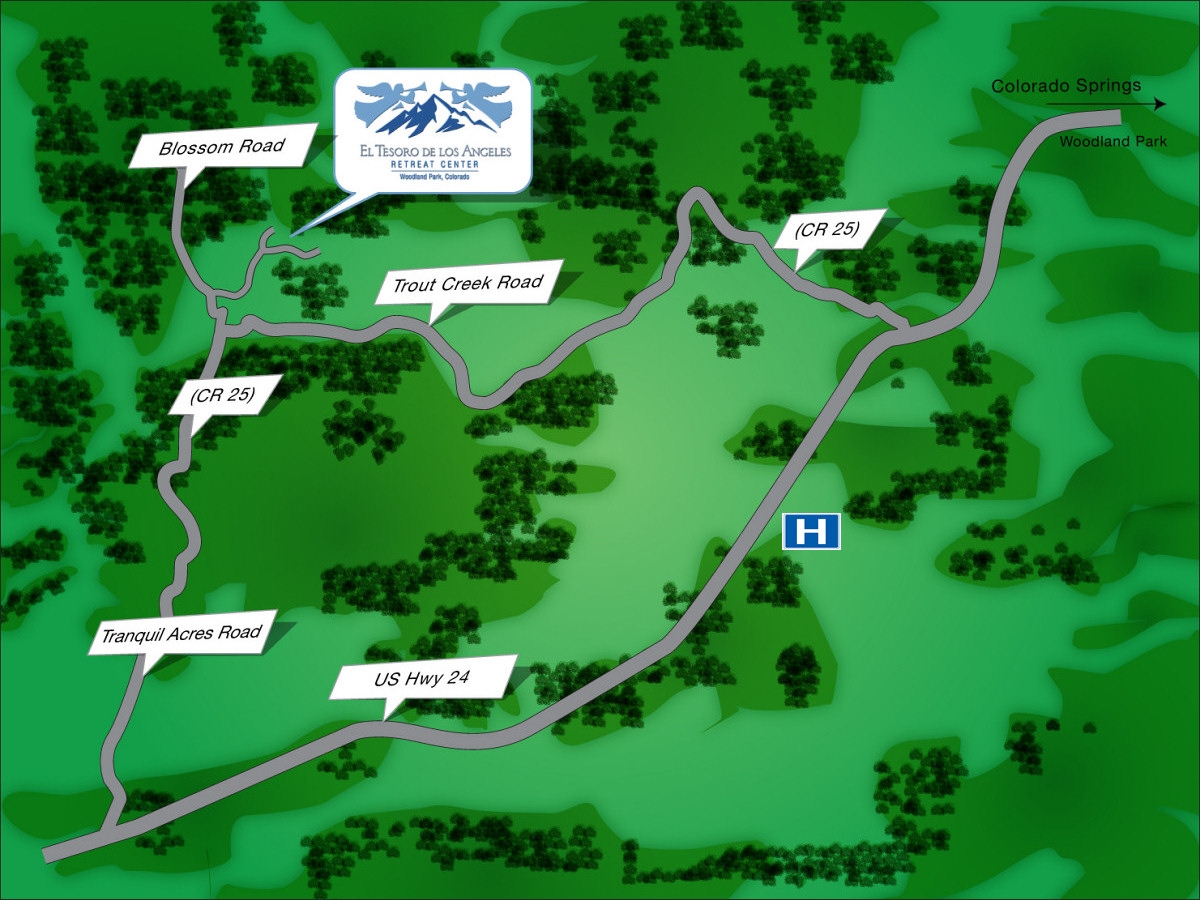 Directions to El Tesoro Retreat Center from Colorado Springs:
Whether driving North or South on US I-25 through Colorado Springs…
Take Exit 141,

Cimarron/Hwy 24 West

, and head west toward the mountains.
Follow Hwy 24 west to the city of Woodland Park (approx. 18 Miles)
Continue west through Woodland Park, past State Hwy 67N to the next stoplight: CR 25, AKA Trout Creek Road. (If you are counting stoplights, this is light #7

The light at Wal-Mart / Denny's is considered light #1.

)
Turn RIGHT onto County Road 25/Trout Creek Rd.
Follow County Road 25/Trout Creek Rd. (4 miles) to the Yield sign.
At the Yield sign turn RIGHT onto Blossom Road.
Go 0.3 mile to the El Tesoro sign (large rock sign) and turn RIGHT at the sign.
Follow this road ¼ mile through Pike National Forest to the gate. You have now entered El Tesoro de los Angeles Retreat Center. Keep left at the fork where you see the large statue of Jesus,  and keep to the right down to Visitation Hall where the administrative offices are located.